July 14, 2023 | In the News
Philipp Strack Receives 2023 Bodossaki Foundation Distinguished Young Scientist Award
On June 28, 2023, Professor of Economics Philipp Strack received the 2023 Bodossaki Distinguished Young Scientist Awards for his contributions to the social sciences in economics. He joined three other Greek scientists who won international acclaim for their outstanding contributions to science. 
Since 1992, the Bodossaki Distinguished Young Scientist Awards have acknowledged and promoted the work of young Greek (by nationality or descent) scientists who are leading world-class pioneering research and whose outstanding performance has already significantly contributed to the advancement of science. Awarded every two years, the Bodossaki Distinguished Young Scientist Awards have so far acknowledged 61 outstanding young Greek scientists active around the world.
In their citation, the Bodossaki Foundation noted that Professor Strack has distinguished himself through contributions to research in economics and for promoting the Greek creative spirit in the international scientific community.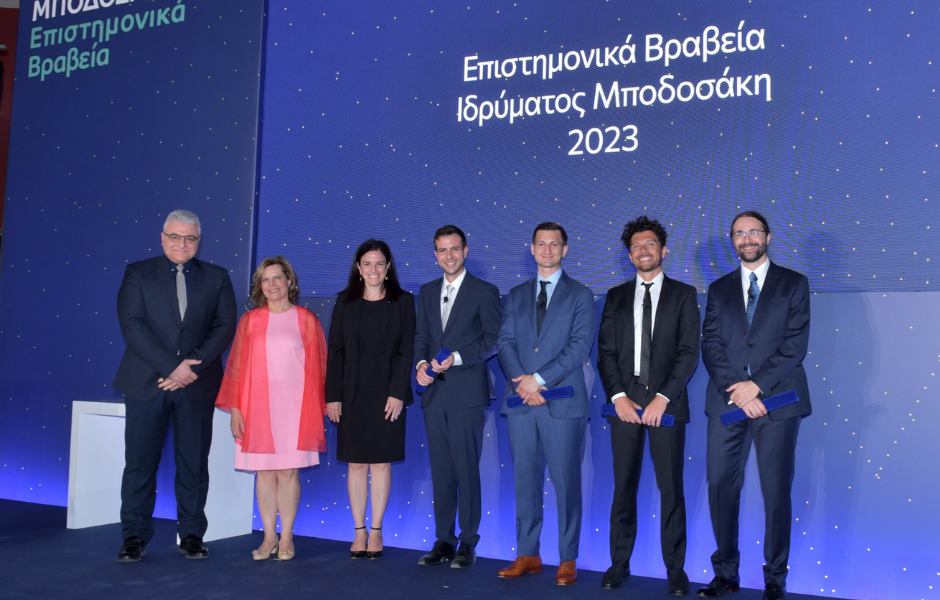 While the award acknowledged Professor Strack's extensive body of research, in his speech he focused on recent research that looks at the consequences of overconfidence: 
"We study how overconfidence distorts beliefs and can lead to bad actions with consequences not only at the individual level but also on a broader level, towards society, causing prejudice and racism. Together with my colleagues, we develop a theory on who is prejudiced against whom in society. An interesting finding of this theory explains that there is widespread disagreement about who is discriminated against in society. There are a lot of things that might reduce prejudice and we hope that our work will help understand which measures can have this effect on society."
Together with Paul Heidhues (DICE, Heinrich-Heine University Düsseldorf) and Botond Kőszegi (Central European University), this research, titled "Overconfidence and Prejudice," develops a novel theory of prejudiced beliefs based on a person's attempts to understand society while maintaining stubborn, unrealistically positive views of themself. 
Throughout this work, the authors consider stereotypes and how biased beliefs can become self-fulfilling through a variety of mechanisms. For instance, researchers have found that a salient negative stereotype (a "stereotype threat") can directly affect a stereotyped person's performance in the relevant domain. This changes the observations people make about the person for the worse, exacerbating the stereotype and potentially creating a vicious circle that ends in a real performance gap far greater than the bias itself. Taken together, these biases and beliefs can have broad and negative economic consequences. 
Professor Strack also noted how overconfidence can be a source of prejudice:
"One way to explain why outcomes aren't as good for someone as they think they should be, is that they believe that there must be some discrimination against groups they are a member of. But these may be incorrect beliefs. Having potentially wrong beliefs about who's discriminated against may lead to underestimating people with other group characteristics (e.g., people of a different race or gender or age), because you think they are less discriminated against than they truly are."
This theory explains the wide disagreement about who's discriminated against in society. These biased beliefs lead to different treatment of different groups—and ultimately affect individual and wider economic outcomes.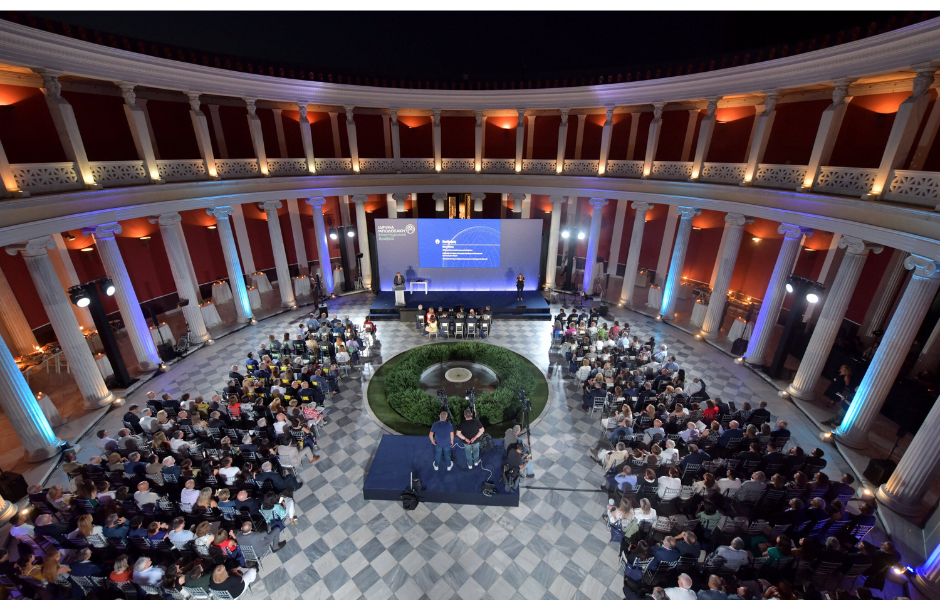 Professor Strack has over 50 publications and working papers, spanning a number of topics in economic theory and behavioral economics. Recent research includes work on the optimal taxation of goods with negative externalities (such as CO2 emissions), how people mispredict their behaviors, and how private information and signals can affect algorithmic fairness, price discrimination, and information design.
View Professor Strack's full research portfolio here. 
Professor Strack joins the esteemed company of several other members of the Department, Penny Goldberg, John Geanakoplos, Costas Arkolakis, and Costas Meghir, all past recipients of this award.
Bodossaki Distinguished Young Scientist Awards
The Distinguished Young Scientist Awards are part of Bodossaki Foundation's public benefit goals of promoting education and showcasing scientific excellence. The criteria used for selecting the laureates of the Bodossaki Distinguished Young Scientist Awards are the candidates' outstanding performance in their field of scientific expertise and the comprehensive nature of their research.