March 13, 2020
New Faces of Cowles
The Cowles Foundation has welcomed several new research staff members over the last two years. A brief bio-sketch follows introducing our members who represent a diverse range of fields in Economics.
The Cowles Foundation has welcomed several new research staff members over the last two years. A brief bio-sketch follows introducing our members who represent a diverse range of fields in Economics.
Orazio Attanasio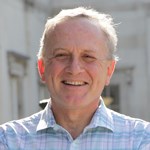 Orazio Attanasio is the Cowles Professor of Economics. His research focuses on household consumption, saving, and labor supply behavior; risk sharing; evaluation and design of policies in developing countries; human capital accumulation in developing countries; early years interventions; micro credit; and measurement tools in surveys.  He has carried out evaluations of education financing and access programs, including large conditional cash transfers programs, the impact of scholarships on school enrollment and the effect of subjective expectations on the returns to education.   He is also the president of the Econometric Society, Research Fellow and one of the Directors of the ESRC Centre for the Microeconomic Analysis of Public Policy and co-director of the Centre for the Evaluation of Development Policies (EDePo@IFS) at the Institute for Fiscal Studies.  
---
Yang Cai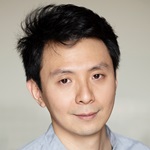 Yang Cai is an Assistant Professor of Computer Science and Economics.He received his Ph.D. in computer science from MIT and was a postdoctoral researcher at UC Berkeley. He did his undergraduate study at Peking University.    Yang's research interests include theoretical computer science, economics and computation, learning, statistics, and probability, as well as online algorithms.  
---
Eduardo Davila
Eduardo Dávila is an assistant professor in the Department of Economics. Before coming to Yale, he was an Assistant Professor of Finance in the Finance Department at the Stern School of Business, New York University.   His research interests lie at the intersection of finance and macroeconomics, with an emphasis on normative questions. He has published papers in The Review of Economic Studies and the Journal of Financial Economics.
---
Soheil Ghili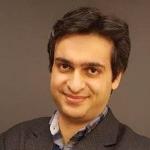 Soheil Ghili is an assistant professor of Marketing at Yale School of Management. His main areas of research are quantitative marketing and empirical industrial organization.  His most recent research has focused on the determination of prices in vertical markets (i.e., those with upstream and downstream firms such as the health insurance market) as well as two-sided markets (such as ride-sharing).
---
Kaivan Munshi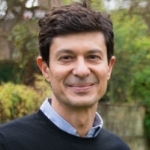 Kaivan Munshi is a professor of economics. His research career has been devoted to the analysis of communities and their interaction with economic activity.  His long-term research program examines the multifaceted role played by informal community institutions in the process of development. The first stage in this research was devoted to providing credible empirical evidence that social norms and community-based networks have large effects on individual decisions and outcomes in developing economies. The second stage studied how networks can support or restrict the mobility of their members, depending on the context, with important consequences for development. Much of this work is based in India, where the caste is a natural social unit around which networks serving different economic functions (such as providing jobs and credit for their members) can be organized.   He holds a Ph.D. from MIT, as well as a M.S. and M.C.P. From the University of California, Berkeley.
---
Gerard Padró i Miquel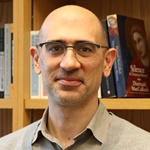 Gerard Padro i Miquel is a Professor of Economics and Political Science at Yale University, where he is also the Director of the Leitner Program of International and Comparative Political Economy.   He is interested in the interplay between politics and economics as a barrier for development with a focus on civil conflict and on the politics of non-democratic regimes. His previous work has been published at the Quarterly Journal of Economics, American Economic Review, Review of Economic Studies, and the Quarterly Journal of Political Science among others.
---
Rohini Pande
Rohini Pande is the Henry J. Heinz II Professor of Economics, and the Director of the Economic Growth Center. Her research is largely focused on how formal and informal institutions shape power relationships and patterns of economic and political advantage in society, particularly in developing countries. She is interested the role of public policy in providing the poor and disadvantaged political and economic power, and how notions of economic justice and human rights can help justify and enable such change.  Her most recent work focuses on testing innovative ways to make the state more accountable to its citizens, such as strengthening women's economic and political opportunities, ensuring that environmental regulations reduce harmful emissions, and providing citizens effective means to voice their demand for state services.   Pande most recently served as the Rafik Hariri Professor of Political Economy at Harvard Kennedy School, and previously held teaching positions in the Yale Department of Economics from 2003 to 2006.
---
Sönje Reiche
Sönje Reiche is a senior lecturer in the Department Of Economics. She works on problems in information economics, mechanism design and contract theory, with her current work focusing on the economics of advice. She holds a Ph.D. and M.Sc. in Economics from the LSE, and an M.Sc. in Mathematics from the University of Bonn.
---
Anna Sanktjohanser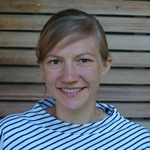 Anna Sanktjohanser is an assistant professor after serving as a Cowles Foundation Postdoctoral Fellow last year. She received a Ph.D. in Economics from the University of Oxford in 2017 and was a postdoctoral fellow at the Toulouse School of Economics where she worked on bargaining and reputation.  
---
Katja Seim
Katja Seim has been appointed professor of economics, and will hold joint appointments in the Department of Economics and the School of Management. Seim specializes in applied microeconomics and industrial organization. Her research evaluates how firms respond to public policies, including entry and technology deployment regulations, competition policy, and tax policy in their entry, product positioning, and pricing choices.
---
Philipp Strack
Philipp Strack joined the department from UC, Berkley as an associate professor, and also serves as the DUS for the new computer science and economics major. He is a microeconomic theorist who studies peoples' behavior in dynamic situations. His work focuses on research explores questions of mechanism design, learning, dynamic nonexpected utility models and contests.
---
Ebonya Washington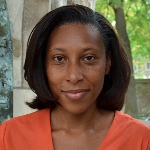 Ebonya Washington was named as the Samuel C. Park Jr. Professor of Economics. She joined the Yale faculty in 2004 as an assistant professor of economics and served as the Henry Kohn Associate Professor of Economics. She specializes in public finance and political economy with research interests in the interplay of race, gender, and political representation; the behavioral motivations and consequences of political participation; and the processes through which low-income Americans meet their financial needs.